Overview of our waterproofing solutions
Protecting your most valuable asset against the weather is the least Derbigum can do.
Derbigum waterproofing membranes offer much more! Giving your flat roof extra functionality so that you can use this space for other purposes: a green roof to create a green environment, a flat roof to enjoy the pleasures of life, a photovoltaic panel plant to generate your own electricity. They can also control the elements: depolluting the atmosphere, lowering the indoor temperature in hot weather and collecting rainwater to reuse it in your daily life.
Even if you want to keep your surface bare, Derbigum SP FR and Derbigum NT, which is derived from the circular economy, are UV resistant without additional protection.
Derbigum also offers synthetic solutions, the Vaeplan, of equivalent quality.
Discover the advantages that Derbigum solutions offer you for more than 40 years of peace of mind and they are 100% recyclable.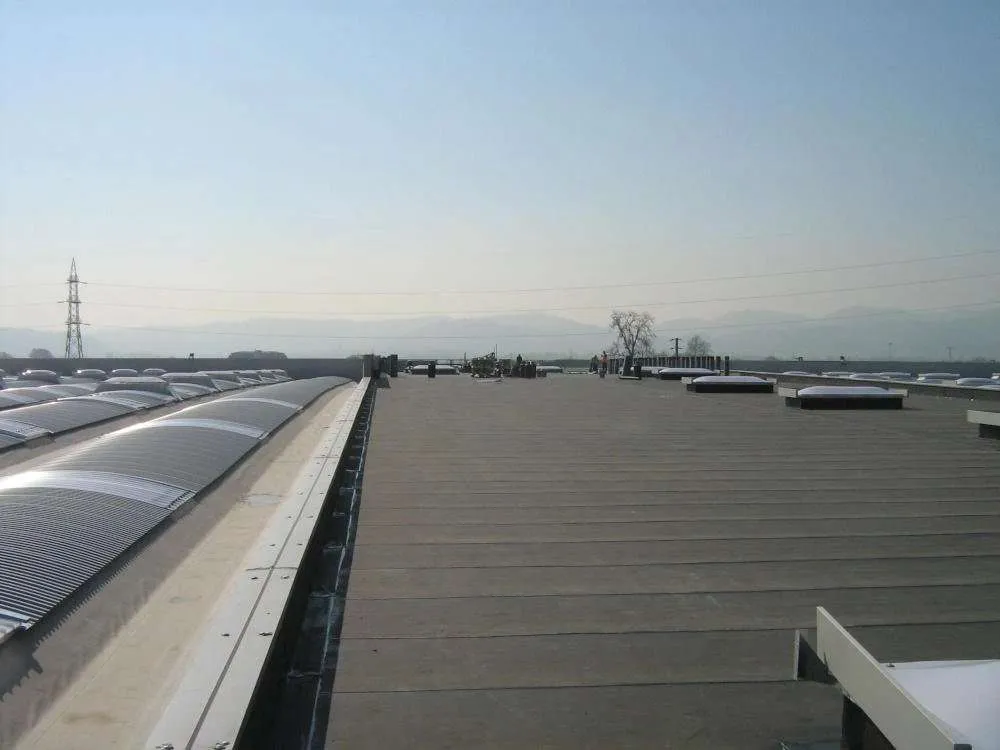 Circular roof
To reduce our carbon footprint for the benefit of all, Derbigum recycles waste from on-site cuts off, production and old roofing to create a new high quality raw material, Derbitumen. This is then reintroduced into the production of new membranes, Derbigum NT. Of course, this membrane has the same excellent properties as Derbigum SP FR. Its installation system is ATG certified. This process is unique and patented for a more circular economy!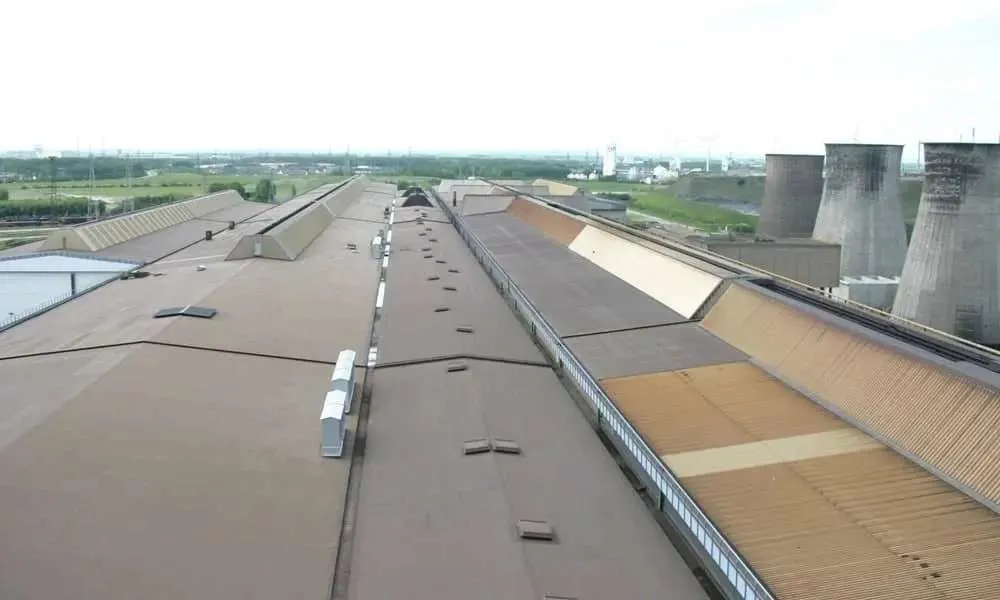 Classic roof
Classic, it has everything of a great! Unprotected and naked, Derbigum SP FR is resistant to UV rays, the forces of nature, offers you perfect dimensional stability and lasting peace of mind for over 40 years – it's proven!
Green roof
A green environment on your roof? Of course ! Make your dream comes true and install pre-assembled sedum tiles, Derbisedum Pack, for an immediate aesthetic result. You can also plant flowers, trees and even a real vegetable garden on your roof. Nature in the city is possible with Derbigum SP AR and Derbigum GC AR!
Synthetic roofs
Of course! Derbigum has also a range of high-quality synthetic waterproofing membranes – VAEPLAN. Derived from VAE technology, it is durable, ecological, low-maintenance and leaves you the choice of the functionality of your roof…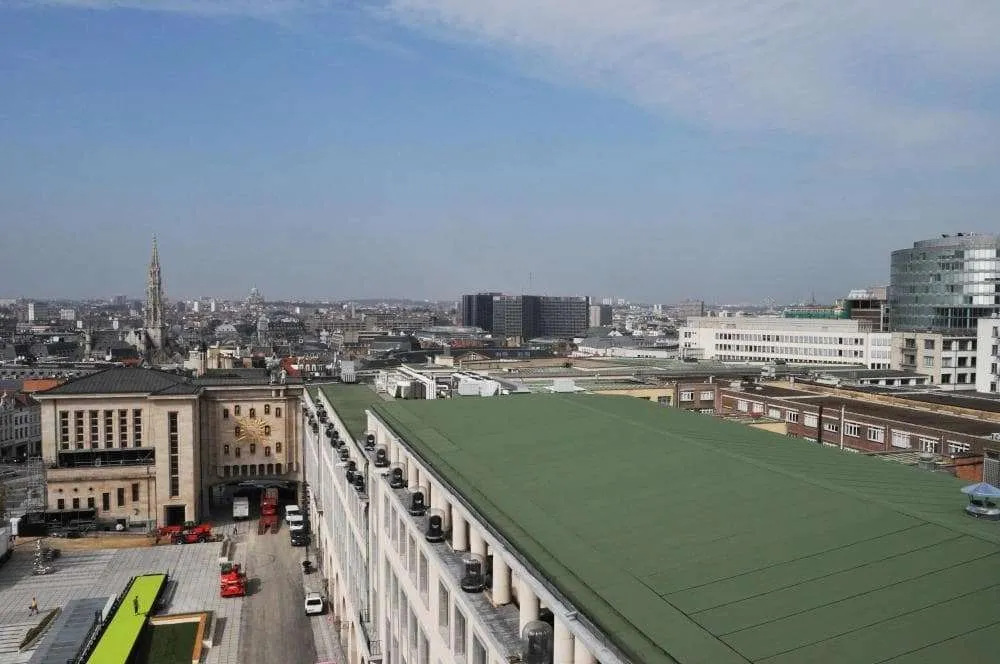 Aesthetic roof
Add colour, create graphic shapes using cleats, Derbigum is the painter of flat and even sloping roofs. Let your imagination run wild!
Roof that collects rainwater
Our climate is changing, water shortages are likely to recur. Preserve water by collecting rainwater to reuse it in your daily life: sanitary facilities, garden, etc. Thanks to its revolutionary coating, Derbigum Aquatop does not affect the quality of rainwater. It remains clear without brown water…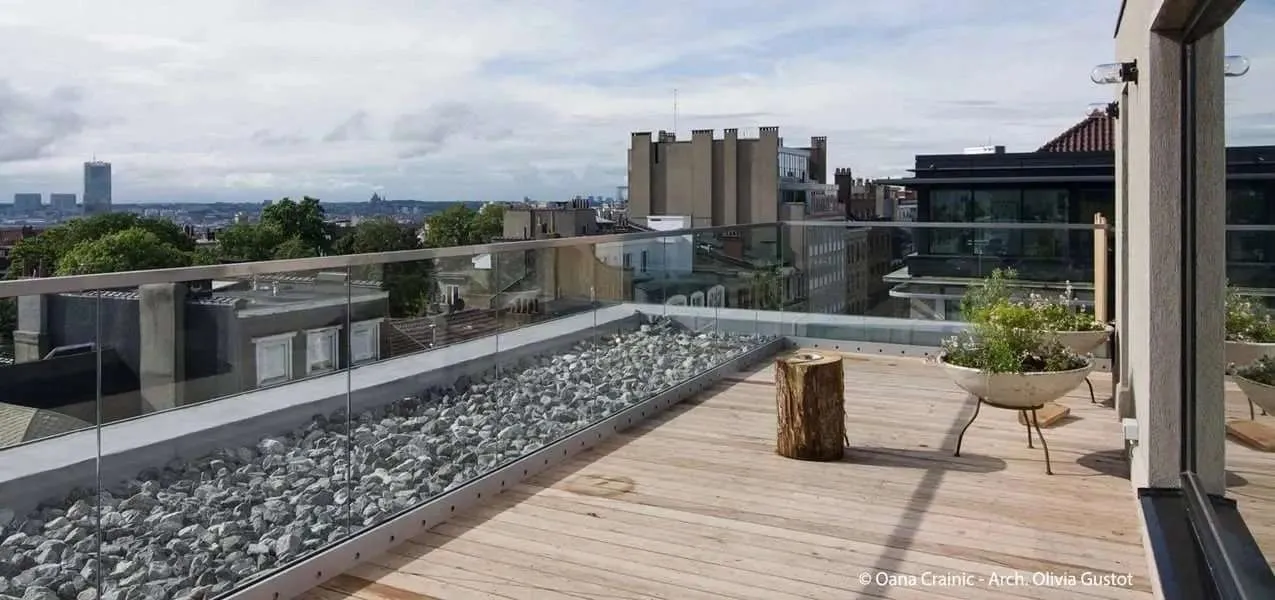 Rooftops & balconies
Extend your living space by fitting out your roof, it's very simple. It becomes accessible by adding slabs, wooden slats, tiles to enjoy the sun and even welcome your friends…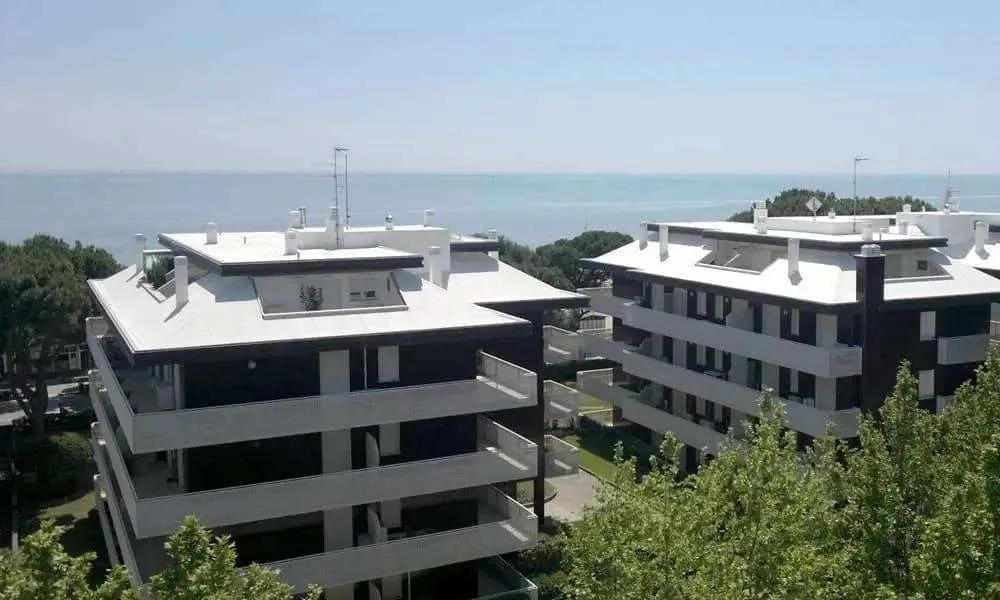 Reflective roofing
Our thermometer keeps rising year after year. Thanks to a membrane that acts as a passive cooler, the temperature on the roof surface is lower. This lowers the temperature inside the building for better comfort of its occupants. The white reflective coating also promotes the efficiency of the photovoltaic panels…
Depolluting roof
Want to take action to reduce your carbon footprint? Nothing could be simpler with Derbicolor FR Olivine on your flat roof. It naturally neutralises the CO2 present in the atmosphere when it rains thanks to the olivine granules in olive-green shades…
Liquid solutions
The Derbigum range also includes liquid or pasty products for 100% flameless application, for a waterproofed or purely aesthetic finishing of details, for a long-lasting, durable roof and for repairing any blister.
Contact us
Whatever your request, your question, you will always be welcome at Derbigum! Our mission is to answer in the most efficient and relevant way possible! Do not hesitate to contact us, it is a pleasure to help you.
Contact us