New school "Antonio Brancati" in Pesaro, Italy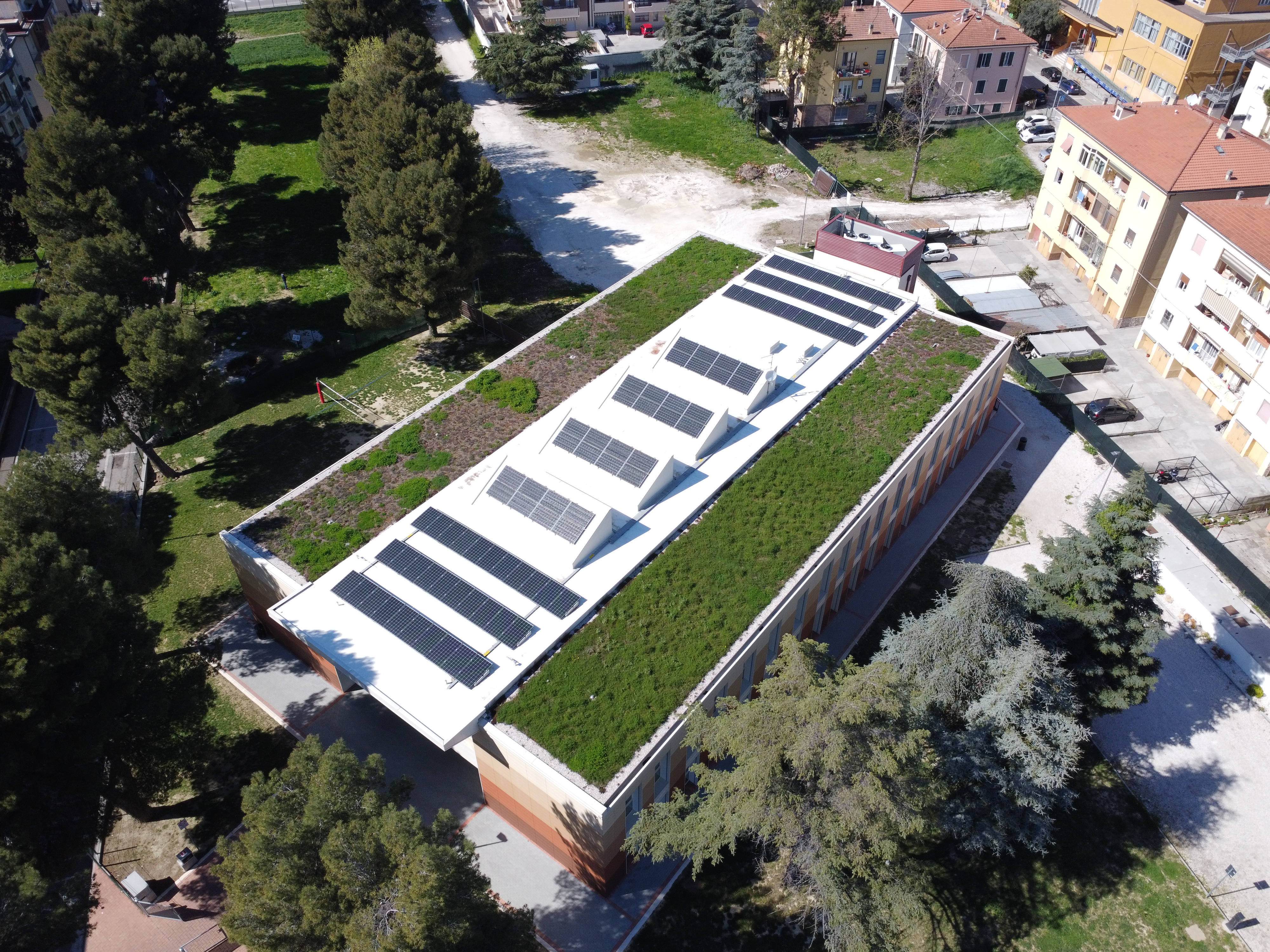 In June 2020, the construction of the new secondary school in Pesaro, located on Via Lamarmora, was completed. This remarkable building was proclaimed the most sustainable school in Europe and has received the prestigious LEED Platinum certification, one of the strictest sustainability standards.
Derbigum products played a crucial role in waterproofing 1400 square meters of the roof of this eco-friendly school, with approximately 800 square meters of green roof. The selected synthetic membrane, VAEPLAN V FR in white, is renowned for its impressive Solar Reflectance Index (SRI) of 101, its BROOF (t2) fire classification, and its dedicated Type III environmental label.
Additionally, the roof was equipped with VAEFIX profiles to securely attach the solar panels without penetrating the membrane.
"The main objective of this project was to preserve the natural balance of the environment in which the building is integrated. Moreover, a strong emphasis was placed on achieving extremely low energy consumption. Thanks to collaborations with companies like Derbigum, which are always committed to sustainability and environmentally conscious solutions, both objectives were successfully achieved," said architect Margherita Finamore.
Solution type: Synthetic Roofs
Surface: 1400 m2
Address: Via Damiano Chiesa, 27, 61122 Pesaro PU, Italy
Building Type: Educational
New Building: No
Products: VAEPLAN V-FR 1,6