Discover our solutions
Made from the bounty of the earth, premium Derbigum flat roof bituminous waterproofing membranes help you protect what is most important to you: your family, your business, the planet. Thanks to a unique and patented system, the Belgian Derbigum waterproofing membrane remains 100% recyclable. Even after 40 years of use.
No matter what type of roof you have, you can be sure that you will receive first-class support and expertise from Derbigum, these qualities are truly part of our DNA.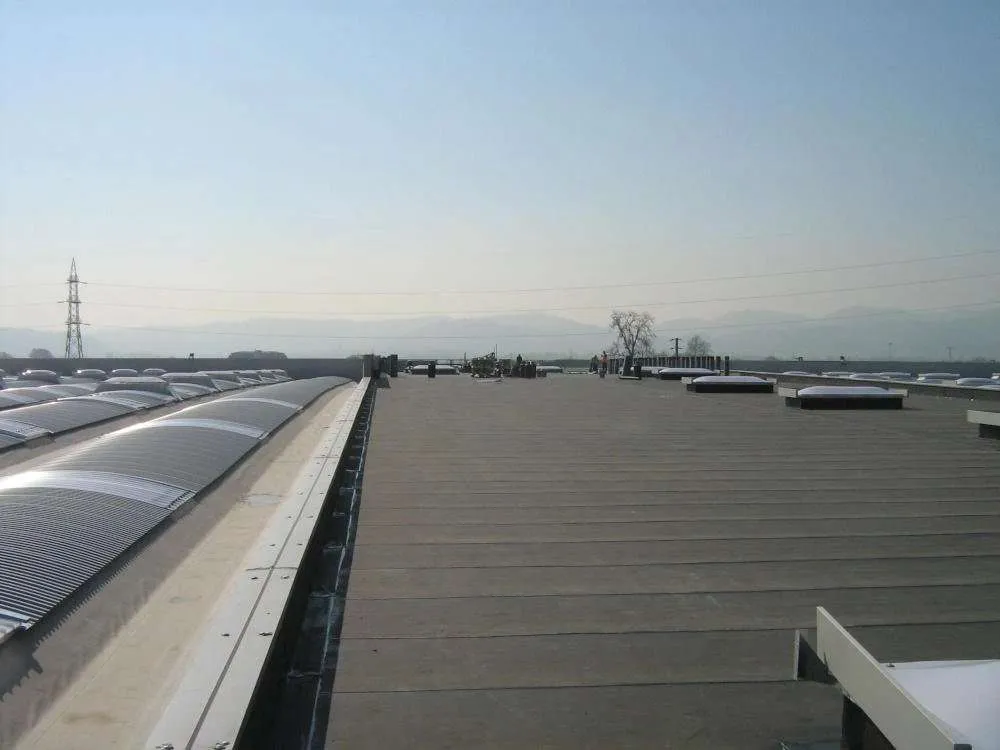 Circular roof
To reduce our carbon footprint for the benefit of all, Derbigum recycles waste from on-site cuts off, production and old roofing to create a new high quality raw material, Derbitumen. This is then reintroduced into the production of new membranes, Derbigum NT. Of course, this membrane has the same excellent properties as Derbigum SP FR. Its installation system is ATG certified. This process is unique and patented for a more circular economy!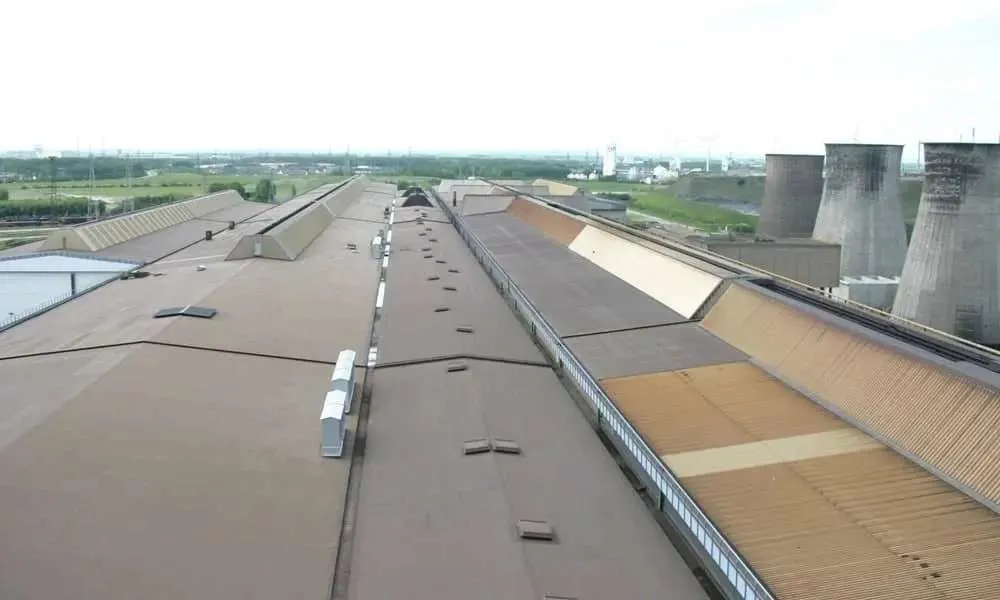 Classic roof
Classic, it has everything of a great! Unprotected and naked, Derbigum SP FR is resistant to UV rays, the forces of nature, offers you perfect dimensional stability and lasting peace of mind for over 40 years – it's proven!
Green roof
A green environment on your roof? Of course ! Make your dream comes true and install pre-assembled sedum tiles, Derbisedum Pack, for an immediate aesthetic result. You can also plant flowers, trees and even a real vegetable garden on your roof. Nature in the city is possible with Derbigum SP AR and Derbigum GC AR!
Synthetic roofs
Of course! Derbigum has also a range of high-quality synthetic waterproofing membranes – VAEPLAN. Derived from VAE technology, it is durable, ecological, low-maintenance and leaves you the choice of the functionality of your roof…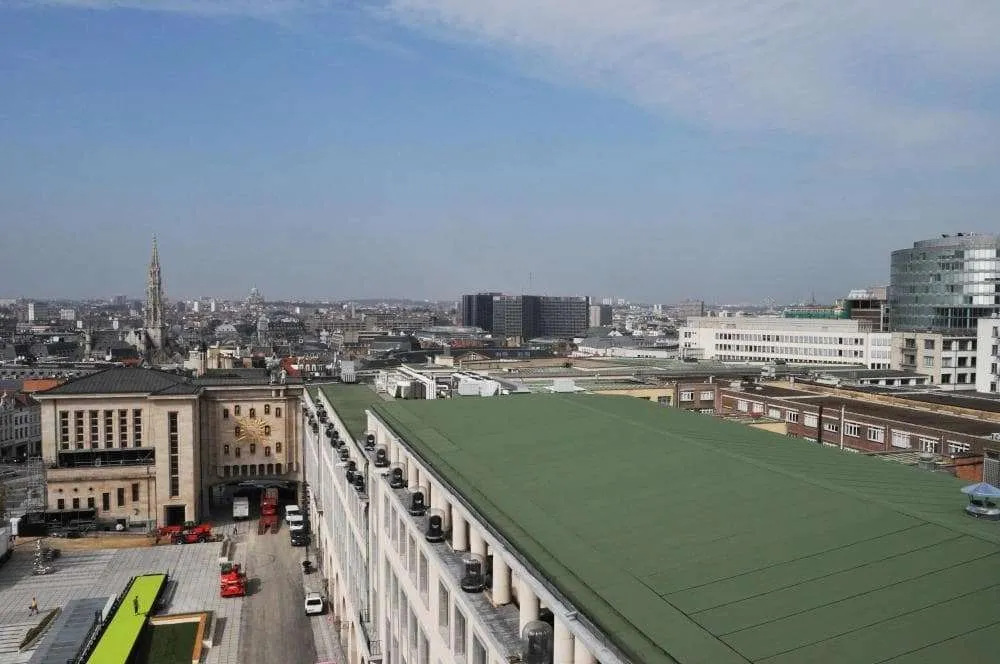 Aesthetic roof
Add colour, create graphic shapes using cleats, Derbigum is the painter of flat and even sloping roofs. Let your imagination run wild!
Roof that collects rainwater
Our climate is changing, water shortages are likely to recur. Preserve water by collecting rainwater to reuse it in your daily life: sanitary facilities, garden, etc. Thanks to its revolutionary coating, Derbigum Aquatop does not affect the quality of rainwater. It remains clear without brown water…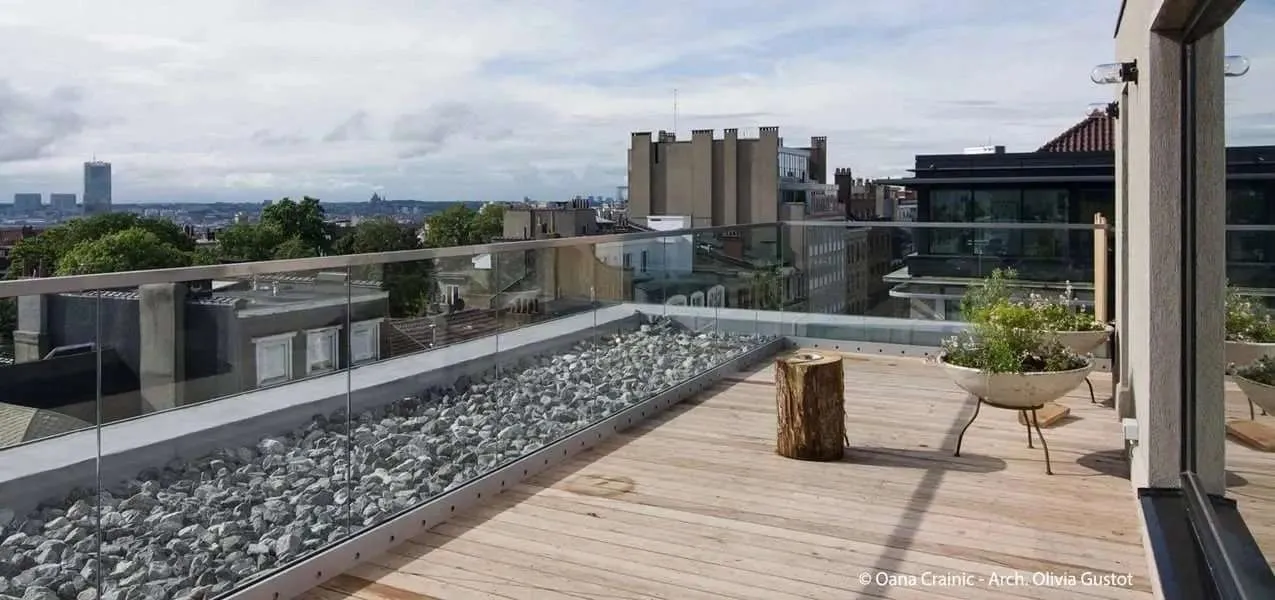 Rooftops & balconies
Extend your living space by fitting out your roof, it's very simple. It becomes accessible by adding slabs, wooden slats, tiles to enjoy the sun and even welcome your friends…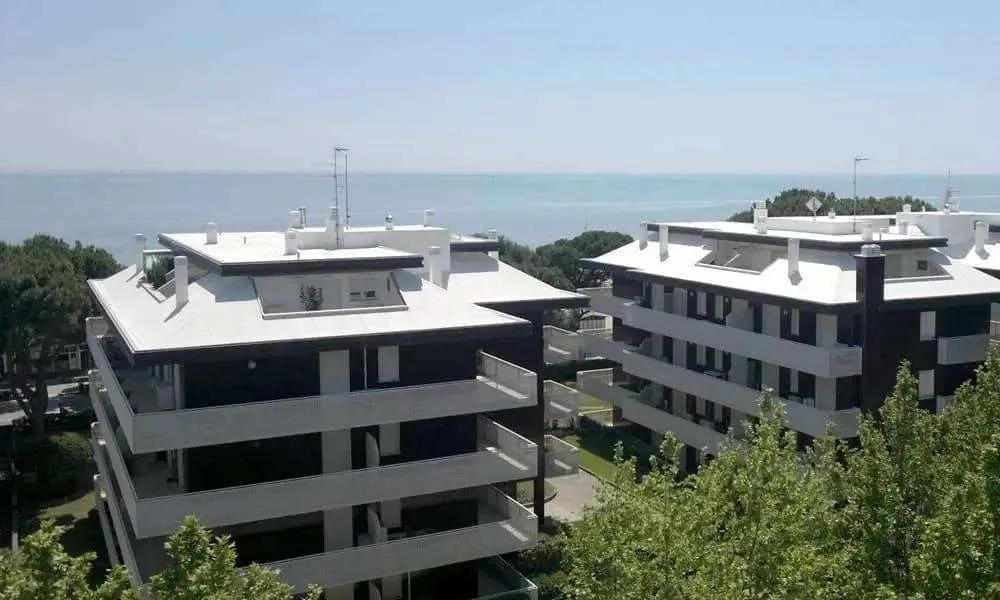 Reflective roofing
Our thermometer keeps rising year after year. Thanks to a membrane that acts as a passive cooler, the temperature on the roof surface is lower. This lowers the temperature inside the building for better comfort of its occupants. The white reflective coating also promotes the efficiency of the photovoltaic panels…
Depolluting roof
Want to take action to reduce your carbon footprint? Nothing could be simpler with Derbicolor FR Olivine on your flat roof. It naturally neutralises the CO2 present in the atmosphere when it rains thanks to the olivine granules in olive-green shades…
Liquid solutions
The Derbigum range also includes liquid or pasty products for 100% flameless application, for a waterproofed or purely aesthetic finishing of details, for a long-lasting, durable roof and for repairing any blister.
Why Derbigum?
Offering sustainable waterproofing solutions, premium quality products, passing on its knowledge and know-how is a state of mind to build the foundations of a strong and authentic relationship with you – applicator, architect or owner of an industrial building or house – in the realisation of your flat roof project.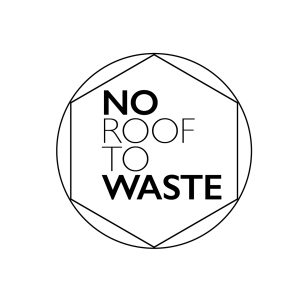 Sustainable
For more than 20 years, Derbigum has been developing innovative and sustainable solutions to protect the planet. What the generous earth took many years to develop, – bitumen, Derbigum wants to give back to it. We want to reduce the carbon footprint: by extending the life of the product as much as possible, recycling it at the end of its life and reusing it. Thanks to Derbigum's circular economy policy, more than 12,800 tonnes of CO2 have been avoided and 36 million litres of oil have been saved. (2010-2008 data)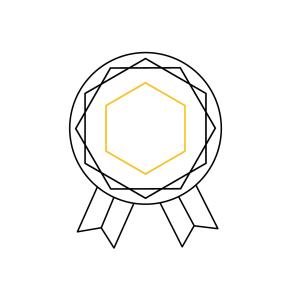 Expertise and premium quality
In more than 85 years, Derbigum has developed extraordinary expertise in the production of waterproofing membranes and the installation of high-performance systems for all substrates: concrete, wood, panels, steel decks, old waterproofing… Every day, in all weathers and at all latitudes throughout the world, Derbigum helps applicators in their daily work with new ideas. With a great sense of pedagogy, it gives them advice on site, in its Training Centre or by telephone and video-conference.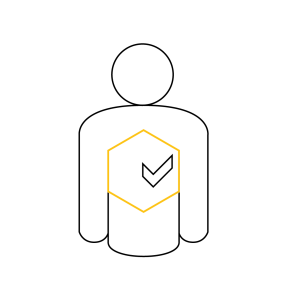 Personalised listening
At Derbigum, it's not just about flat roofs, sustainable products and solid expertise, we all work together for our customer's peace of mind. We listen to what they really need, what they want, we turn their concerns into benefits. We are very proud and happy to know that you, our customers, receive top technical and commercial support, enjoy your flat roof, and that you love Derbigum so much that you recommend it to your closest friends, contacts and partners.
References
Be inspired by the projects of your peers and see how a flat roof can become more than just a roof, a real slice of life.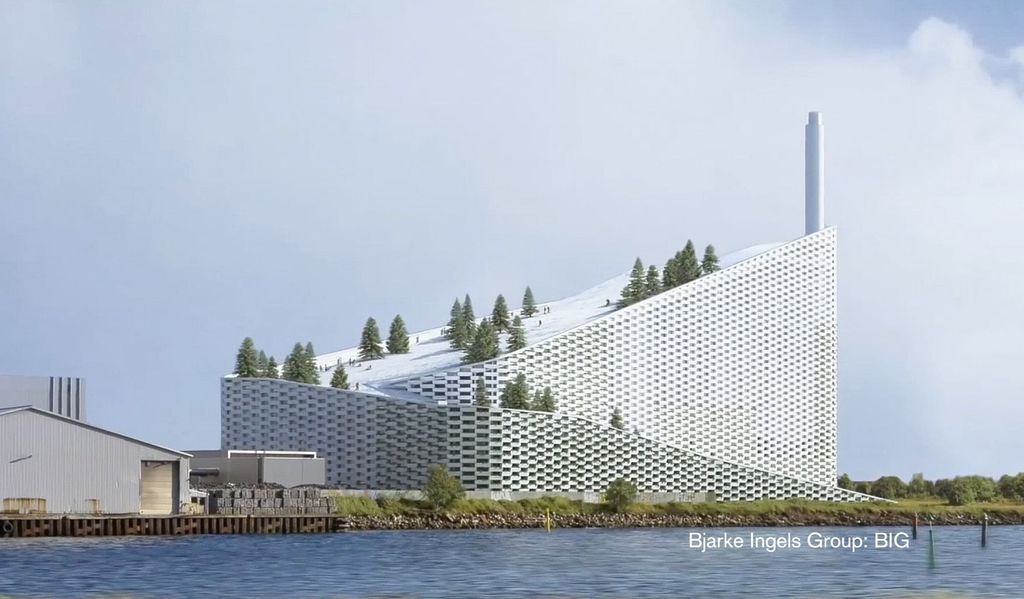 Amager Bakke
Installation of a ski run on top of an incinerator in the urban environment of Copenhagen. A bold idea and a strong example of engineering and construction. The extremely robust Derbigum GC AR waterproofing membrane was used to waterproof this exceptional building.
Read more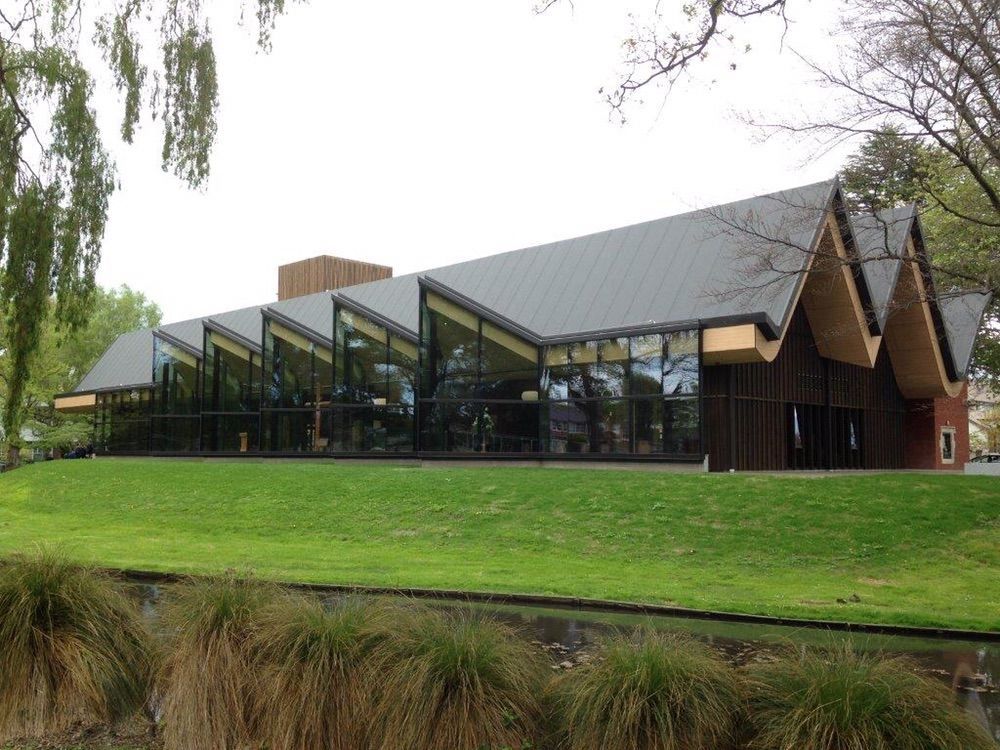 St. Andrews College (STAC)
In Christchurch, New Zealand, on the east coast of the South Island, one of the latest earthquakes (2011) destroyed St Andrews College, New Zealand's oldest school. The school, founded in 1917 in the Scottish Presbyterian tradition, is dedicated to the education for pupils and students up to the age of 13.
When the magnificen…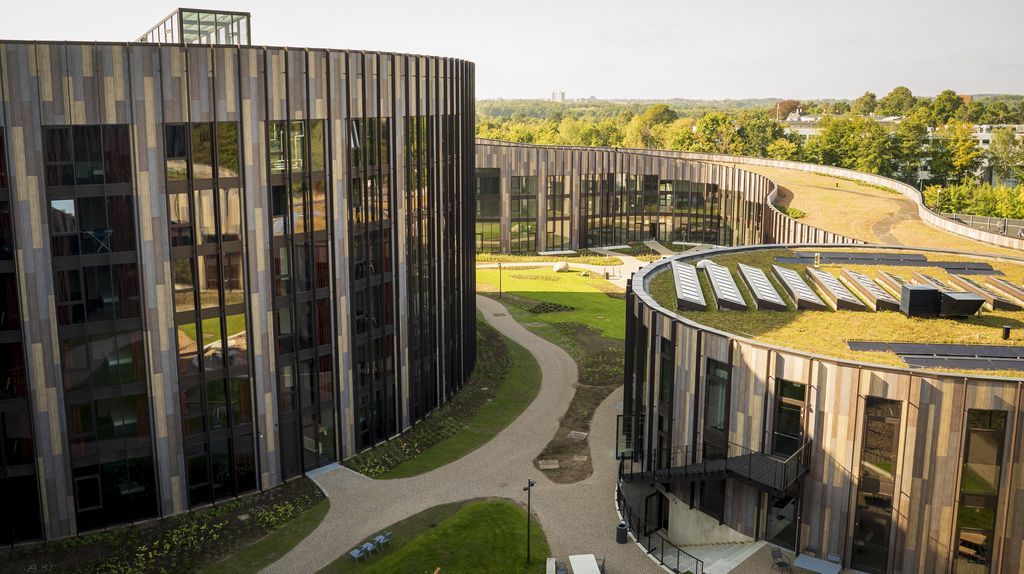 Basecamp
BaseCamp in Lyngby, Denmark, is an ideal living environment for its residents. There are studios, communal areas, staff accommodation, available for rent and also beautiful green areas.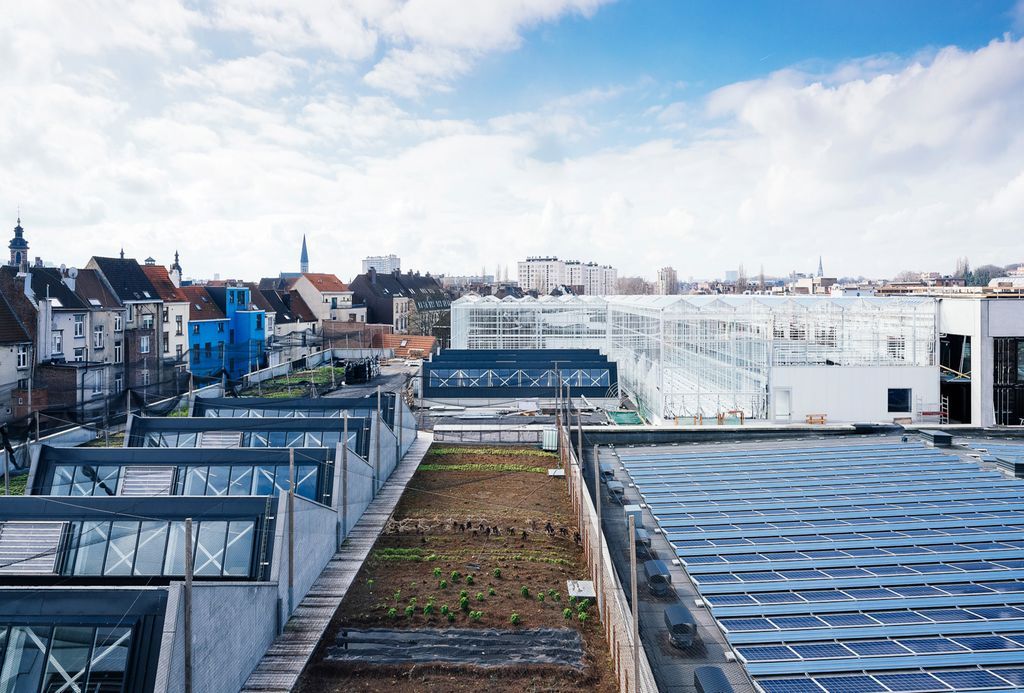 Foodmet
With the installation of the Urban Farm on the roof of the Foodmet on the slaughterhouse site in Anderlecht, BIGH has achieved a world first in the field of urban farming with aquaponics. Thanks to the Derbigum waterproofing membranes, the whole structure is perfectly waterproof.
Where to find us?
To obtain the best price quotation, an application according to the rules, the standards in force and an excellent service, contact a member of the Derbigum Approved Contractors network). These companies are approved by Derbigum. They are on the cutting edge of the knowledge, they have followed the latest training courses, both technical and practical, and benefit from Derbigum's frequent support to offer you perfect waterproofing. Receive a quote without any surprise and an efficient and pleasant service.
Find us
Testimonials
Derbigum Lab : Daniel Boeteman explains the strict production requirements
The production requirements for Derbigum are high. At every stage of production, tests are carried out to ensure that the quality meets the highest standards in Europe.
Sustainable waterproofing for flat roofs: Grégoire Morel, CEO Derbigum
Sustainable construction is a reality that we must apply. For sustainable flat roofs, Derbigum offers the market the Derbigum NT which has a real and measurable impact on our planet. Grégoire Morel, CEO of Derbigum explains how Derbigum is committed to the development of sustainable flat roof solutions.
Contact us
Whatever your request, your question, you will always be welcome at Derbigum! Our mission is to answer in the most efficient and relevant way possible! Do not hesitate to contact us.
Contact us